Residential Real Estate Transaction Services in CT
Real Estate, Estate Planning & Divorce Mediation Attorneys With Over 35 Years Of Experience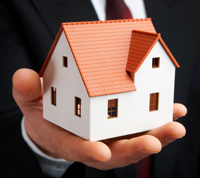 There are several ways that Peck & Tuneski, P.C. sets itself apart from the rest.

OUR RELATIONSHIPS
We have developed relationships with over one hundred mortgage lenders. This means that we can work with our closing clients and their lenders saving our clients from the need to pay for both the lender's attorney and their own individual counsel. Our lender relationships also enable us to deal with your lender on closing issues in a professional yet familiar manner. They know and trust our judgment and issues that may arise at closing are dealt with easily and effectively.

Our relationship with Connecticut Attorney's Title Insurance Company allows us to deal efficiently with title problems. Our experienced staff works with theirs to facilitate the closing of your transaction. When title problems are encountered this experience and the relationship we have developed works to solve the most difficult of title defects.
EXPERIENCE & PROVEN RESULTS
Lastly, the volume of closings that we perform allows us to offer our service at rates almost $100.00 less than some of our competitors. While the closing process is complicated and you should always deal with experienced real estate professionals, all of us should be concerned with spending more than is necessary.