Divorce and Custody Disputes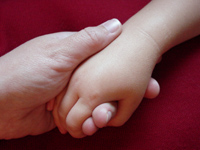 A divorce is one of the most stressful events that can happen in a person's life. If children are involved, it can also be a stressful time for them, as well. Not only do you have to worry about the emotional side of the divorce, but financial and housing matters must be attended to also. Issues of custody and support of children, if any, the division of marital assets and financial issues all lead to divorce being one of the most stressful situations any person can deal with.

The lawyers at Peck & Tuneski, P.C. can help you through this traumatic time. Attorney Patricia Modzelewski has over 20 years experience in family law. She is well-versed in the law, and has an understanding on how to achieve each client's goals. She has the ability of valuing all types of assets and businesses that would be subject to distribution. Not only will the client receive the best legal expertise available, they will also feel comfortable knowing the attorney or their staff of experienced legal assistants are always available to answer any questions they may have.